Model Date Coding Embosser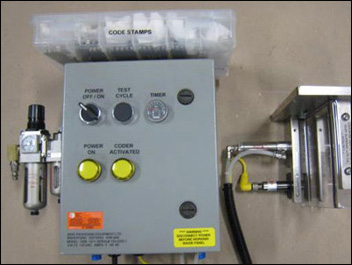 Product Features
-Punch style emboss coder makes a permanent code on the bag, will not rub off.

-No consumables means very low operating cost.

-Mounts easily to most models.

-Corrosion resistant materials, for tough environments.

-Rotating stamp holder with spring loaded retaining studs make for fast & easy code change

-Models available with up to 11, 1/8" character code stamps.